Drape Hire to enhance intimate gatherings or larger scale events.
The comprehensive selection of elegant drapes available from Pacific Linen are designed to infuse your event spaces with a unique charm and sophistication. No matter the occasion, be it an intimate gathering or a grand affair, our drapes set the stage for unforgettable memories. Each item in our drape hire collection is maintained with utmost care to ensure impeccable presentation. With a variety of colours, textures, and styles to choose from, our drapes can complement any theme or vision you have in mind. Opt for Pacific Linen's drape hire and add that exquisite finishing touch that transforms your event into a visual masterpiece.
Tablecloths
Barleaner Covers
Table & Insert Runners
Chair Covers
Chair Sashes & Bands
Table Overlays
Drapes
Napkins
Blankets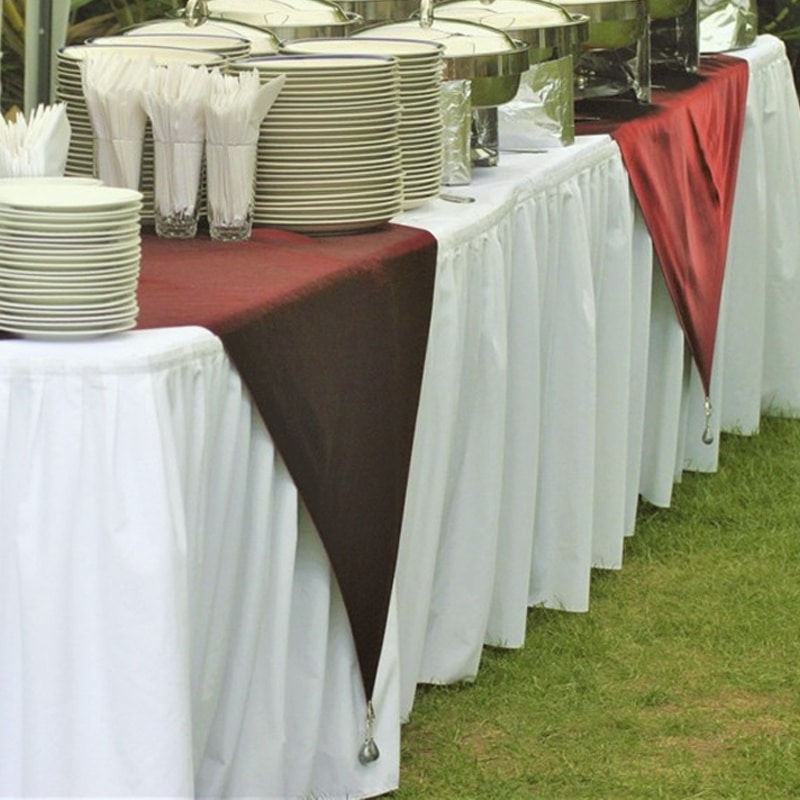 Table Skirts
Towels
Discover your event's potential with Pacific Linen's Inspiration Gallery. Every celebration is a unique canvas with our extensive portfolio showcasing inspiration by colour, wedding themes, large scale themed event concepts, tailored styling or branding for companies, we bring your visions to life. Browse our collections and immerse yourself in a world of possibilities, sparking your imagination to find the perfect aesthetic that compliments your occasion. Let us accompany you in curating a truly distinct atmosphere for your next gathering. We're here to turn the ordinary into the extraordinary, reflecting your personal touch in every detail.